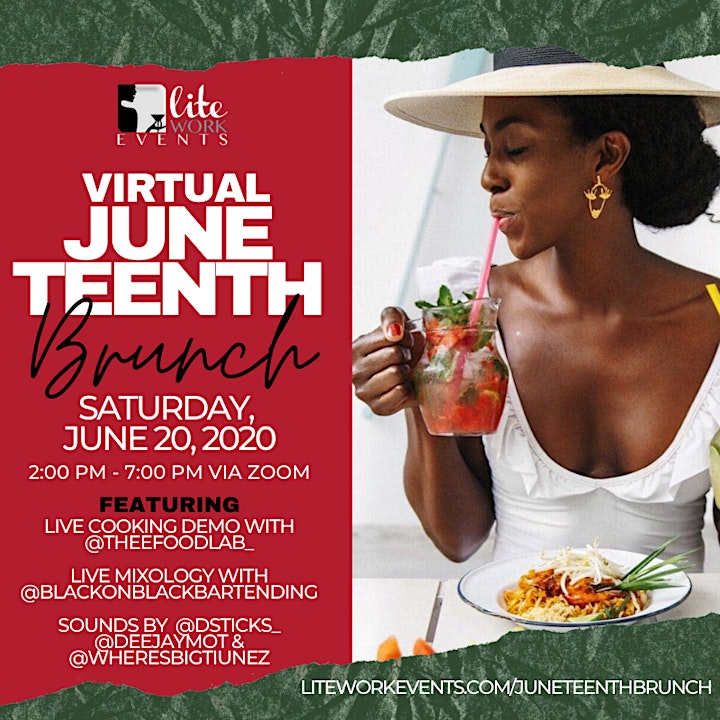 On Saturday June 20, join urban young professionals on Zoom for our second brunch-at-home event:
A Virtual Juneteenth Brunch!
In honor of the nation's oldest commemoration for the ending of slavery, join us for an afternoon of community, culture and virtual connections. During these difficult times, we aim to celebrate Black joy as we share a meal from the comforts of our homes.
Starting at 2 PM, Chef Chris of @theefoodlab_ will be curating an easy-to-cook brunch dish that you can follow LIVE from your home, and bartender Joe from @blackonblackbartending will help us mix up your new favorite brunch cocktails right from your kitchen!
Following the food and libations, @DSticks_, @DeejayMot and @WheresBigTunez will be bringing the Saturday afternoon vibes!